We already know the age-old proverb, "Prevention is better than cure." It's always better to follow specific steps, and precautions to keep ourselves as distant as possible from a deadly disease like Hepatitis C. Since there is a vaccine yet to be developed against hepatitis C, prevention of Hepatitis C infection depends solely on reducing the bare-skin contact or exposure to infected blood samples.
Here are some of the preventive measures as recommended by the World Health Organization to safeguard one against the hepatitis C virus.
Primary Prevention Measures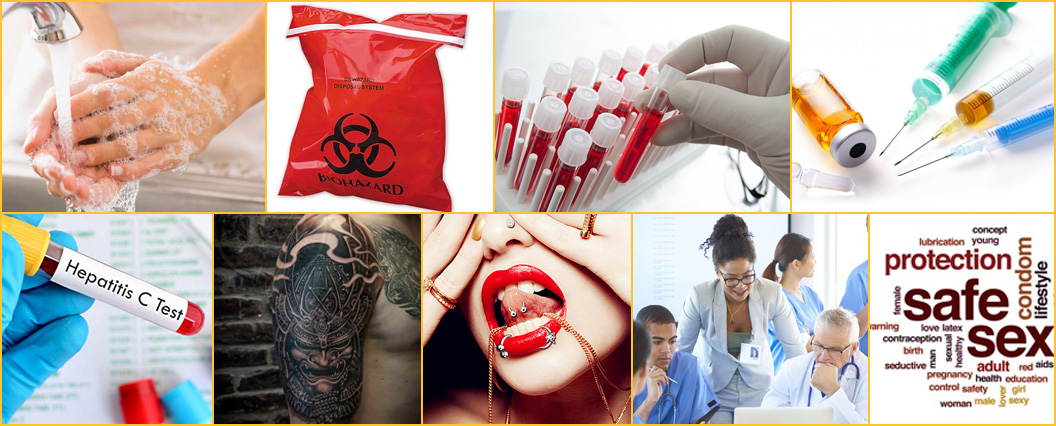 Here are some of the must follow to make himself and his family safe from the ensuing infection of hepatitis C:
Hand hygiene – one should keep his hands clean at all times including that of the time of surgery, gloves should be used, and hands should be washed properly before and after starting any procedure
Injections – healthcare injections should be properly sterilized before use and kept in required conditions to prevent any spread infections
Waste handling – medical wastes from the operations or treatments like sharp objects as injections, syringes, blades should be appropriately disposed to avoid any spread of diseases. Also, the acute wastes from a saloon like blades should be properly disposed
Proper blood screening and testing of donated blood for Hepatitis B, C, Syphilis, and HIV as well.
Adequate training of health personnel
Promotion of safe sex and correct as well as consistent use of condoms
Be cautious about body piercing and tattooing- get it done by a licensed tattoo artist only and at a reputed shop and make sure the employees use sterile needles
Secondary Prevention Measures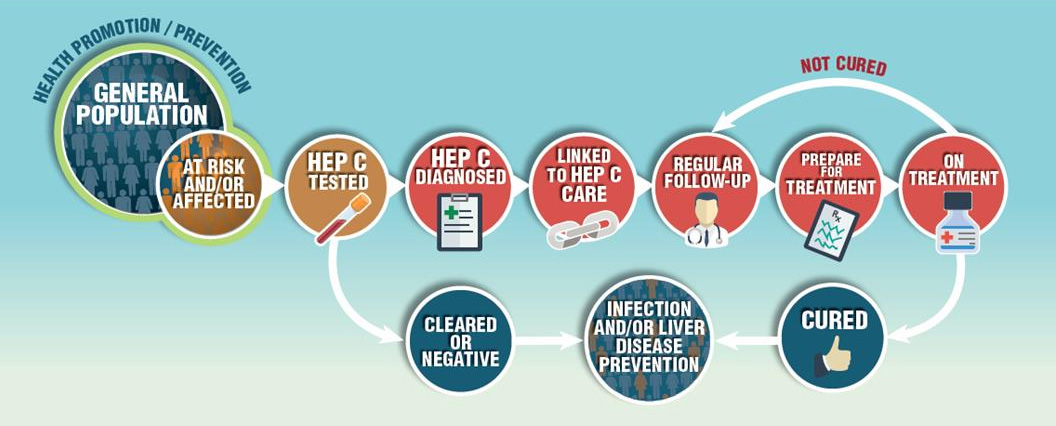 Though primary prevention measures are to be regularly and obediently followed by all people for the prevention of the virus, the secondary prevention techniques are to be used in case someone is still affected by the Hepatitis C virus.
The preventive steps to be followed by such a person are as follows:
Proper education and counseling on the various options available for care and further treatment
Immunization with Hepatitis A and B vaccines to prevent further coinfection with these viruses and also to protect the liver
Regular monitoring and proper checkup for early diagnosis of any chronic liver disease or any other health problem
Initial and appropriate medical management even including any antiviral therapy if applicable for the same
Additional Health Tips
Since Hepatitis C is a disease which can only be transmitted through blood due to exposure of infected blood sample with a healthy one, the best way to prevent the spreading of this viral disease is by avoiding the sharing of needles at all costs and avoiding contact with the blood samples of any other people.
The best tip to prevent Hepatitis C is to limit one's exposure to the said virus first. If a person is identified with suffering from Hepatitis C, then he should be vaccinated with the Hepatitis A and B vaccines to prevent more advanced infections and should make suitable changes in his lifestyle to keep him liver health at optimum at all times.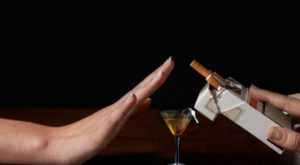 Few things like obesity, smoking, diabetes, and alcohol consumption are well known to accelerate the rate at which the liver dysfunction takes place, i.e., liver scarring. Therefore to maintain good health, it is a bare necessity of all the Hepatitis C affected individuals to abide by the following rules:
Try to avoid and quit smoking
Keep obesity in check- maintain an ideal weight by keeping a check on your diet
Abstain from consuming alcohol at all costs- it only worsens liver dysfunction
Properly managing other co-existing health issues apart from Hepatitis C and keeping them in check
As we have seen from the earlier reports and surveys done by various health organizations about the extent of the disease and a large number of people in its clutches, it is better if the follow the safety protocols and keep ourselves away from its source and maintain distance from the virus.
Taking small precautions and preventive measures can save you against the big unforeseen problem of contracting Hepatitis C. Just follow the above-mentioned precautions to keep yourself safe.